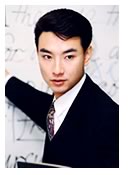 The Cultural Order Award (the award for cultural merit) was given to us, because of our highly praised educational philosophy and original teaching method.
NAGATA Hisakazu, President of NCC
(The following is our "education-first policy",which is one of the reasons we won the Cultural Order Award.)
Today in Japan, there are a lot of problems surrounding English language schools, which are becoming a social issue.
The troubles include exaggerated advertisements, deceptive sales tactics, and cancellation problems (caused by the former two things), some of which went to trial.
Many English language schools call themselves "schools", but in reality they are neglecting their duty as educational institutions, and falling into commercialism.
In general, English language schools collect tuition fees for 6 to 12 months from their students at the time of entrance, so the teaching contents after entrance don't influence their business directly.
Therefore, student recruitment by the sales staff (and not education) is considered the most important business, causing what is called the collapse of education.
Most of the teachers at NCC have taught English at other schools, where they have seen a lot of students who feel upset and angry about the schools' irresponsible attitudes toward teaching.
The teachers themselves have been afflicted by the problems caused by the management practices of these schools, and have been overwhelmed with a feeling of helplessness.
They moved from one school to another throughout the whole country, looking for a school in the true sense of the word, where both teachers and students can be completely satisfied with their teaching and learning, and at last they came to NCC.
The teachers at NCC are ones who consider it their mission to provide dedicated education and are devoting their life to English language education.
NCC has removed all commercial elements, having no sales staff, and the dedicated teachers themselves take care of each of their students thoroughly.
Under the slogan of "uncompromising dedicated teaching, even after class, towards complete goal-achievement", we declare our education-first policy.
Only serious students are welcome !
We can say that not only language schools but also students are responsible for the collapse of language education.
In Japan, learning English, especially conversational English is often considered very easy, and young people go to "English conversation school" just because it's trendy.
Following this trend, many "English conversation schools" treat their students as customers and operate as a service industry.
But learning English (and conversational English) is not as easy for many Japanese as people think.
For English proficiency tests such as TOIEC, TOEFL, and STEP, only hasty preparations and no earnest efforts to improve the general ability of English bring no great success.
Learning English requires and involves great efforts, as needed to pass college entrance examinations in Japan.
"English conversation schools", however, fear that such rigorous education won't attract a lot of students, and their business might not go well.
They are preoccupied with giving their students superficial satisfaction as a service industry, resulting in the collapse of true education aimed at developing each student's ability.
Amid this "English conversation school" industry, we put up a student recruitment slogan, "only serious students are welcome." NCC offers the opportunity to get quality education only to "serious students" and won't accept applications from students who don't realize how hard it is to study English.
Uncompromising dedicated teaching.
NCC's English program offers 21 levels of instruction, from complete 'beginners' to highly advanced 'specialists' levels.
We carefully give each student an appropriately attainable goal, based on their demonstrated English ability on a placement test, and definitely promise to bring their ability up to their targeted level in six months after entrance.
We give free individual supplementary lessons for as long as it takes, to students who missed their regular class, or students who have failed to make satisfactory progress by attending their regular class (90 minutes), in order to bring their ability up to their targeted level.
Some students stay after their evening class to take supplementary lessons, up until they have to leave to catch their last train home.
If they still don't do well, we have them come again to take supplementary lessons when they have no classes.
The most remarkable service we provide is the retake system, which allows students to take the same six-month course again for free, if they are not satisfied with what they have learned as a result of taking the course, on condition that they meet the required attendance rate.
In addition to regular classes, we offer a lot of opportunities to study English, including "free conversation" classes with native English teachers, accepting any questions at any time, individual extra-curricular lessons according to students' professional and personal needs, and free access to study rooms.
We do whatever is needed to improve students' ability, for example, setting up a full range of courses, and devoting ourselves to developing our original textbook.
This exceptionally dedicated education has achieved great results, producing a lot of experts for the past thirty years.
We have a high persistence rate of more than 95%. A lot of students enter NCC through the introduction of another student, or are transferred to NCC from another language school. NCC is known as a school that eager students not only from Tokyo but also from the whole country pour into.
We shall push forward to provide true language education.
Teaching step by step with caring attention.
Some may feel pressured by NCC's educational philosophy. Some may feel anxious about whether they can keep up with others in the class at NCC or not.
But what we really want to say is not how hard it is to study English at NCC but how kind our teachers are.
What's at the forefront of our mind as an educator is that we must make sure that no students fall behind the rest of the class.
It is true that learning English and conversational English involves great efforts, but, no matter how hard it is, we just can't sit and do nothing while our students are having a hard time alone.
We always try to put ourselves in their place, and are committed to helping them to overcome every difficulty, under the slogan, "teaching step by step with caring attention"
That's what true education is all about, and that's why we can definitely promise our students complete goal-achievement.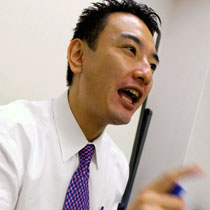 From "a daily conversation mastery course for beginners" to "various specialist-level achievement courses for advanced learners".
We definitely promise to bring students' ability up to their targeted level in six months after entrance, and provide uncompromising dedicated teaching.
Students can take the same course again for free, if they are not satisfied with what they have learned as a result of taking the course.
To make and confirm your reservation for your visit to our entrance counseling sessions (which include an explanation of teaching contents and method), and free trial lessons, please contact us by telephone, not through the Internet.
For other inquiries, please call us directly at 03-5330-9331. (after 2:00 p.m., except on Sundays and national holidays)
NCC Foreign Language Institute / YS Daiichi Bld. 15-4, Nishi-Shinjuku 7-chome, Shinjuku-ku, Tokyo, 160-0023, Japan
TOEIC対策 TOEFL対策 英検対策 東京新宿
英会話学校 英語学校 東京新宿